As Spring draws closer & closer, I can't help but feel the excitement & anticipation that comes with a new season. (Surely I can't be the only one who gets this, right?) I just love beauty of the blooming trees, the arrival of flowers & their sweet smell that carries through the air, the adorable newly born animals & the return of vibrancy & color. It's a time for change indeed & for me, in more ways than one.
I've mentioned this before but I used to hate change. I liked everything to remain the same because I placed my security in routines & the same ole same ole instead of being secure in God & His plan for my life. Change frightened me. It wasn't really until two years ago that I learned to actually embrace & love change & to see the beauty in it. Let's face it: change is inevitable. It's going to happen to you regardless of how much you dig your heels into the ground & act like a stubborn mule. As the saying goes, "The only thing constant in life is change."
Change is needed in life at some point & it really wasn't until February of 2015 when God rescued me out of a horrible situation that that realization hit. Since then, life has almost felt like one change right after another, one new season after another. It's been a roller coaster ride for certain—one I wouldn't trade for anything in the world. ☺ I just love how God works changes into my life, too. For the past two years, it's like every time one of the four seasons comes around, God puts me into a new season as well. He knows me so well, too. I'm that type individual that views a new year, a new week, a new month, or in this case, a new season as a fresh start.
Change can be painful sometimes, yes, but never forget the wonder of the metamorphosis process that the butterfly goes through. Sometimes we will go through tough, unpleasant & difficult seasons. It may feel like gloomy days, full of rain. Don't forget though, flowers can't grow without rain. God is still with us, even through the tough seasons. There will be some times, in life, prior to entering a new season, that God wants us to make some choices, decisions & recognize what doors He has closed. Many times we tend to keep trying to go through a door that God has closed. We cannot enter in a new season with things of old weighing us down. We have to realize that He has a beautiful & perfect plan for our lives & not everyone is going to be in that plan, nor is everyone meant to be with you through the entire journey. I love the quote that says, "Sometimes, the people around you won't understand your journey. They don't need to, it's not for them."
In these seasons, we have to move onward from the things of the past & draw lines where they are needed. This sometimes won't always be the easiest of things to do. In some situations, it can be about as fun as sitting on a cactus but guess what? God will give & equip us with all we need to do these things. God never asks us or leads us to do something without the provision & grace. He always supplies for what He orders. He Himself is enough, because He is all we need in the first place.
Just as some seasons are tough, there are the ones that I call "oh-so-full-of-joy". ☺ The ones where everything is new, fresh & exciting. Whether you find yourself living out & thriving in your calling, just discovering your calling, are in the delicious sense of excitement & anticipation to hear from the Lord just what your calling is, or whatever it may be in your situation—it's a beautiful & exhilarating feeling indeed.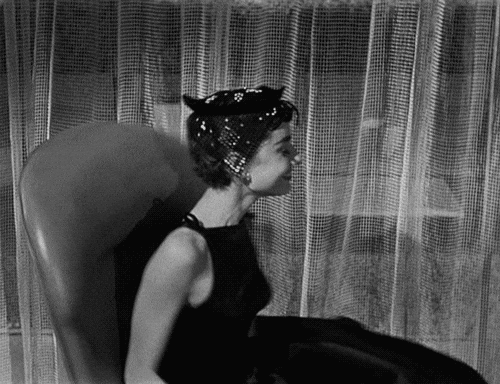 Then, there are those seasons of WAITING. Fun, fun, fun. (Not, not, not.) We're a society of people not exactly known for patience much anymore, so even the mere mention of the word "wait" can trigger the all too famous eye roll. (Am I the only one who feels like this tends to be a popular season?) But I've also come to cherish the season of "wait". It is in this season I find the least distractions & myself growing closer than ever to Christ. Taking in His words, meditating on His precious promises to me, soaking in His presence & getting deeper revelation of His indescribable love for me & who I am in Him. With waiting comes much growth but only if you choose to utilize that time. We can wait impatiently or we can wait with trust, faith, & hope. Often times, God is using this season as one of preparation for our destiny.
Restoration. I think this is most likely one of my favorite if not my favorite season of all. My God is a God of restoration! He restores everything that has been stolen & lost. Isn't that beautiful?! 2015 was that kind of year for me in so many ways. Of course, if you had told me that on January 1st of that year, I'd have probably laughed in your face. Ironically, God had already told my Mom that it would be a year of restoration. Indeed, it was & in every way imaginable. Two years later, God is still restoring. Even the smallest of things, too! He cares that much. Things I forgot about or figured weren't really important, He remembered & restored.
Whatever season we may find ourselves entering, there is one thing about it that is most beautiful. Even though seasons may change, our Savior never does. He is always ever faithful to us. Our Anchor, our Hope, the solid Rock which we stand upon when life's storms come our way. He is our everything. Our peace, our hope, our joy, our love, our stability, our defender, our grace, our help, but most of all, our Savior.
So, with all that being said, I myself am feeling the winds of change. A new season in this epic journey is about to be embarked upon & I couldn't be more excited & thrilled about it. I don't believe that I'm the only one feeling this either. I believe God is calling many of His children into a new season right now, one that is going to be phenomenally awesome & nothing like we have ever seen. 2017 is the year of jubilee for us as believers. I'm not sure about you all but I'm going to start practicing my happy dance. 😉
Thank you for reading!
—Julia